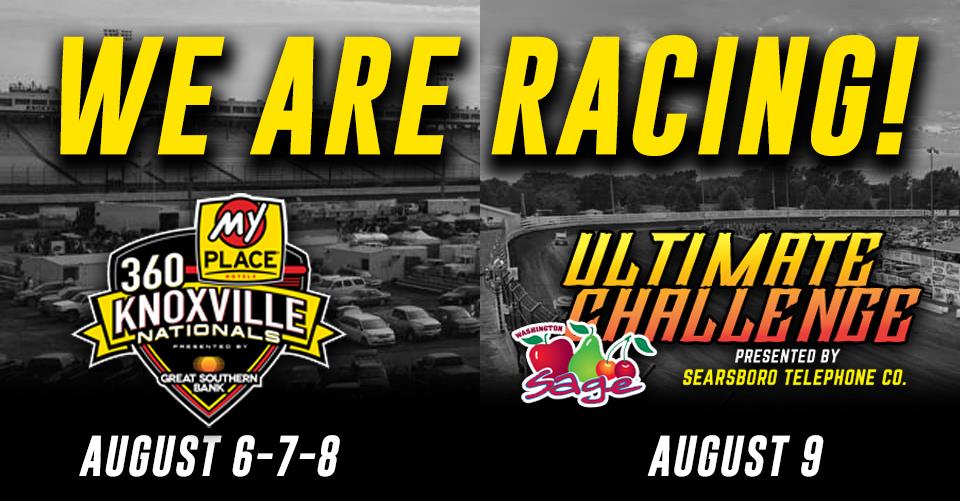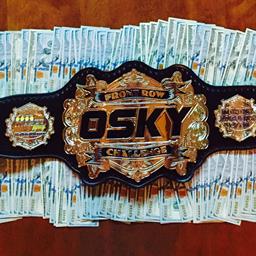 ---
Osky Challenges Date Changes!! 5 Days of Racing
Change in schedule for Osky Challenges gives sprint car fans FIVE days in a row this year!
Front Row Challenge Enterprises, LLC. announced today that the 25th Annual Sage Fruit Front Row Challenge presented by Musco Lighting and the Sage Fruit Ultimate Challenge presented by Searboro Telephone Company will still take place, but the Ultimate Challenge will be moved to the day before, Sunday August 9, 2020 while Front Row Challenge will remain Monday, August 10, 2020.
Fans will be able to catch five days in a row starting with the 360 Knoxville Nationals August 6th -8th. Then August 9th, travel 25 miles to The Southern Iowa Speedway in Oskaloosa, Iowa for the Sage Fruit Ultimate Challenge presented by Searboro Telephone Company which include action from the Lucas Oil ASCS Sprint Car Series and non-wing action from the Lucas Oil POWERi WAR non-wing series.
After Sunday night's action, everyone will want to be in Osky for the 25th Annual Sage Fruit $10.000 to WIN Front Row Challenge presented by Musco Lighting. The silver anniversary always has plenty of 410 sprint car action and will once again include the IMCA RaceSaver 305's. The RaceSaver 305 class will again Pay $1,000 to win courtesy of Badger Steel USA!
The decision comes after the announcement from Knoxville Raceway regarding venue changes for this year's Cappy Classic and Knoxville Nationals. Front Row Challenge promoter Terry McCarl decided it would work best for fans and the teams to move the Ultimate Challenge to Sunday. This will allow built in rain dates or a two day break before returning to action at Knoxville Raceway, August 13, 2020.
"None of our decisions have come without communication and thought," McCarl stated, "With this year's situation, we all have limits regarding grandstands to go by, but we definitely have an advantage with the infield open to fans with plenty of room to social distance."
Terry also reiterated that the Southern Iowa Fair board have been great to work with and we continue to enjoy working with them. McCarl also encourages everyone to support this year's Southern Iowa Fair, July 20-25. The fair will feature Diamond Rio in concert, July 25th. For more information about the Southern Iowa Fair and the concert, check out southerniowafair.com or their Facebook page.
For more information regarding the Front Row Challenge and Ultimate Challenge, check out oskychallenges.com. For tickets, please call 515-967-0020 Monday-Friday 10:00 AM-4:00 PM.
---
Article Credit: Lori McCarl
Submitted By: Lori McCarl
Back to News