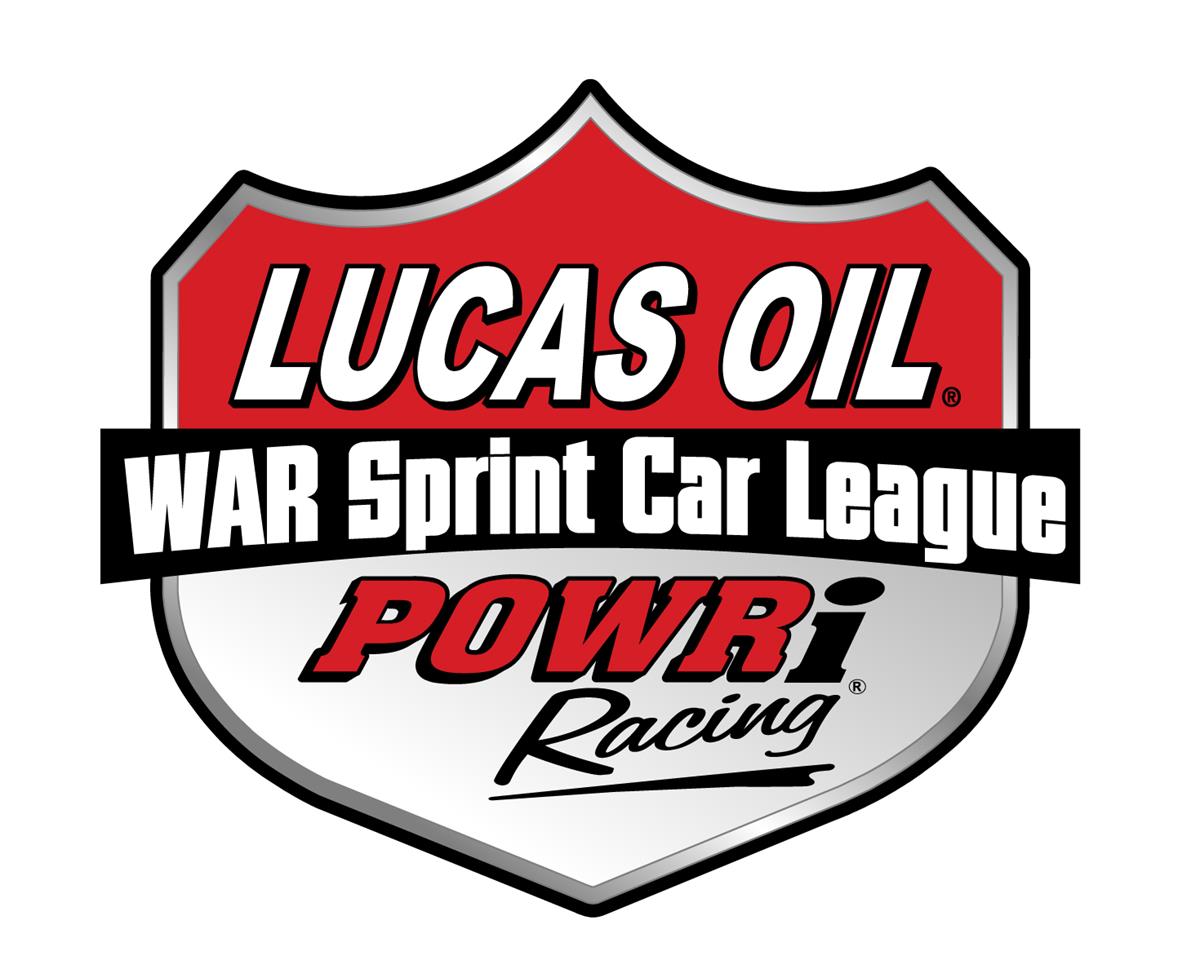 ---
Lucas Oil WAR Wildcard Sprint League Added to Ultimate ASCS Challenge Night!
Lucas Oil WAR Wildcard Sprint League Added to Ultimate ASCS Challenge Night!
(Bill W) January 30, 2018 – Two great nights of racing just got greater! For the first time since 2013, non-wing sprints return to the Osky Challenges. The Lucas Oil WAR Wildcard Sprint League will join the Lucas Oil ASCS National Series to comprise the Searsboro Telephone Ultimate ASCS Challenge on Tuesday, August 7!
On Monday, August 6, the Musco Lighting Front Row Challenge will again pay $20,000 to win to the 410 sprint cars headlining the event! The IMCA Racesaver division will again be in action on Monday night. Hot laps will be at 7 p.m. both nights.
With 410, 360 and 305 winged sprint cars, and now non-wing sprinters tackling the Southern Iowa Speedway in Oskaloosa, there is something for every open wheel fan!
"The WAR is on!" says promoter Terry McCarl. "I'm really happy to have the non-wing sprints. Casey Shuman, Brooke Rowden and their gang are doing a great job with the WAR series and we want to help them grow. We want to see the Ultimate Challenge continue to grow and get back to where it was as well. I love non-wing cars. When Jesse Hockett won the Ultimate Challenge back in 2009. That night was the most exciting sprint car event top to bottom that I've been a part of in my life!"
"We're really excited about Tuesday," continued McCarl. "WAR will be a great compliment to the ASCS National tour, and we think it's a great bargain for $25. Of course, if fans buy early, they will save a bit as well."
Of course, in addition to the purses, great contingencies will be a part of both night's events as well. "I think that's one of the things that draws competitors," says Terry. "We always have giveaways for every race, for hard-charger, etc. We'd love for companies to join us and get involved. We think it's great exposure for them as well, and everything goes to the racers. Just give us a call!"
Changes in Ticket Sales
The top three rows in every section will be reserved. Previously, all seats were reserved in the grandstands. If you had tickets in 2017, you can renew starting Tuesday, February 6 by calling 515 957-0020. Those fans have until Tuesday, April 17 to reserve their tickets.
"It was turning into a real mess at the ticket office with all reserved seats the day of the show," says Terry. "This will help everything flow smoother in the ticket line on race day, and give fans the option of where they'd like to sit."
Tickets will be $30 for Monday and $25 for Tuesday. Children's tickets will be $15.
Infield Party Passes will be $25, with children admitted for $5 there. No vehicles over eight feet tall are admitted in the infield. Production vehicles only are allowed, and there is no scaffolding allowed.
If tickets for both days are purchased by Monday, July 30, grandstand tickets will be $50 for both days.
For more information on the Front Row Challenge, visit www.OskyChallenges.com!
Bill W Media
Monroe, IA USA
sprntcar@hotmail.com
Website: www.OpenWheel101.com
Twitter: @BillWMedia
Back to News