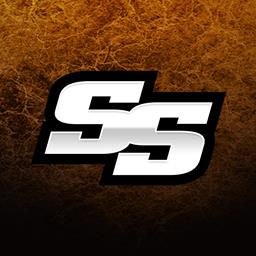 ---
AFTER NIGHT FIVE, K. SWINDELL, B. BROWN & K. LARSON LEAD THE COX DESIGN IOWA SPEED WEEK POINTS
KNOXVILLE, IOWA (August 6, 2013) - After night five, when Brian Brown of Missouri won the Musco Lighting Front Row Challenge at Oskaloosa, three drivers have broken away from the pack in the 2013 Cox Design & Metal Fabrication Iowa Speed Week point standings. Those drivers are Kevin Swindell of Tennessee with 195 points, Brian Brown with 189 points, and Kyle Larson of California with 181 points, respectively. Night number six is Tuesday, August 6, with the United States Auto Club (USAC) Casey's General Stores Ultimate Challenge at the Southern Iowa Speedway in Oskaloosa.
The unofficial top twenty in the 2013 Cox Design Iowa Speed Week points after five nights is as follows: 1., Kevin Swindell, 195 points; 2., Brian Brown, 189 points; 3., Kyle Larson, 181 points; 4., Jason Johnson, 153 points; 5., Shane Stewart, 146 points; 6., Justin Henderson, Danny Lasoski, Brad Sweet, 135 points (tie); 9., Scott Winters, 126 points; 10., Brad Loyet, 120 points; 11., Jonathan Cornell, Terry McCarl, 114 points (tie); 13., Don Droud, Jr., 113 points; 14., Josh Higday, 109 points; 15., Jon Agan, 107 points; 16., Justyn Cox, Brandon Wimmer, 105 points (tie); 18., Randy Hannagan, 103 points; 19., Lee Grosz, 102 points; 20., Wayne Johnson, 101 points.
The Cox Design & Metal Fabrication Iowa Speedweek includes ten straight nights of sprint car racing between Knoxville Raceway and the Southern Iowa Speedway. The top three places pay $2,500, $1,000, and $500, respectively, with the winner declared the Jesse Hockett "Mr. Sprint Car" titlist. Past "Mr. Sprint Car" titlists include Ricky Logan (2002) of Arkansas, Shane Stewart (2003, '04) of Oklahoma, Billy Alley (2005) of Nebraska, Jason Johnson (2006) of Louisiana, Wayne Johnson (2007, '08) of Oklahoma, Terry McCarl (2009) of Iowa, Sammy Swindell (2010, '11) of Tennessee, and Kyle Larson (2012) of California.
---
Article Credit: Bob Baker
Submitted By: Admin Account
Back to News