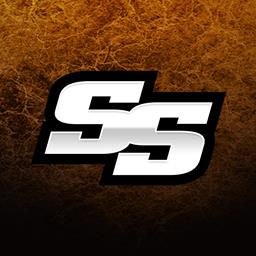 ---
12th Annual Cox Design & Metal Fabrication Iowa Speed Week Starts Thursday; Will Again Award Jesse Hockett "Mr. Sprint Car" Title
KNOXVILLE, IOWA (July 31, 2013) - Kyle Larson of Elk Grove, California, is the defending Jesse Hockett "Mr. Sprint Car" titlist and it appears that he will once again be a contender during the twelfth annual Cox Design & Metal Fabrication Iowa Speed Week, August 1-10, between the half-mile dirt tracks in Knoxville and Oskaloosa. Larson, a regular with the NASCAR Nationwide Series this season, is expected to compete in a majority of the sprint car racing events at both Knoxville Raceway and the Southern Iowa Speedway during the ten-day period.
The twelfth annual Cox Design & Metal Fabrication Iowa Speed Week kicks off on August 1-4 at the half-mile Knoxville Raceway dirt track with the twenty-third annual Arnold Motor Supply '360' Knoxville Nationals. The winged 305-cubic-inch sprint car feature on Saturday, August 3, will also be a points-paying round in the ten-night series. On Sunday, August 4, Knoxville Raceway will then host the second annual Capitani Classic for the winged 410-cubic-inch sprint cars, in honor of long-time director of racing Ralph Capitani.
Action then turns to the Front Row Challenge Enterprises-promoted half-mile dirt oval in nearby Oskaloosa, known as the Southern Iowa Speedway, for the August 5-6 events. The Monday night eighteenth annual Musco Lighting Front Row Challenge is sanctioned by the '360' American Sprint Car Series (ASCS) and presented by Casey's General Stores. The Tuesday night twelfth annual Casey's General Stores Ultimate Challenge, presented by Don Long's Searsboro Telephone Company, for traditional non-winged sprinters is also sanctioned by the United States Auto Club (USAC). In addition, the winged '305' sprint cars will compete in a Hinchman Racewear-sponsored points-paying feature race.
Knoxville Raceway takes center stage August 7-10 with the fifty-third annual FVP Knoxville Nationals, which is the national championship for winged 410-cubic-inch sprint car teams sanctioned by the World of Outlaws (WoO). The Iowa Speed Week points-paying rounds are the RacingJunk.com-sponsored Wednesday, August 7, main event, the Thursday, August 8, preliminary feature and the twentieth annual Speed Sport Knoxville World Challenge invitational race for the best drivers from Australia, Canada, New Zealand and the United States on Friday, August 9. The 'Granddaddy of Them All', the 53rd annual FVP Knoxville Nationals, takes place on Saturday, August 10.
The 2013 Cox Design Iowa Speed Week, awarding the Jesse Hockett "Mr. Sprint Car" title, will be highlighted by twelve points-paying features over ten nights for four divisions of sprint cars at two different tracks just 26 miles apart in south central Iowa. Kyle Larson's winning total of 350 points in 2012 was an all-time record. Larson will be looking to repeat his 2012 Jesse Hockett "Mr. Sprint Car" title, just as Sammy Swindell (2010-11), Wayne Johnson (2007-08) and Shane Stewart (2003-04) have successfully done in the past. Other past titlists are Terry McCarl (2009), Jason Johnson (2006), Billy Alley (2005), and Ricky Logan (2002).
Tickets for all events are still available. Those seeking information on the two participating tracks are encouraged to visit their web sites at www.knoxvilleraceway.com and www.oskychallenges.com, respectively. Those seeking more information on title sponsor Cox Design & Metal Fabrication may visit www.cox-design.com.
---
Submitted By: Admin Account
Back to News