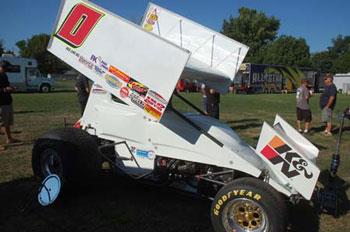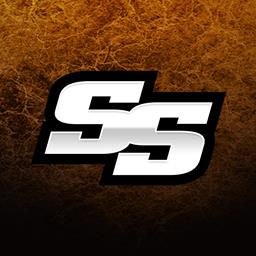 ---
Allard Kicks Off Nationals Week With a Seventh Place Finish
PETERSEN MEDIA: After making it to Iowa in the early hours Monday morning, Jonathan Allard and his Williams Motorsports team tallied a seventh place finish at the Front Row Challenge in Oskaloosa, IA Monday night as they kicked off the biggest week of the year.
After timing in with the 10th fastest lap of the 39 cars assembled, JA proceeded to charge from fourth to second in his heat, transferring him into the feature event, and also into the King of the Hill match races that lined up the first four rows of the feature.
The first match race of the night saw JA line up against fellow California native, Brad Sweet. In what was an entertaining race, Sweet got the edge, and JA was set to line up in the eighth position for the 25-lap feature.
As the main event got underway, JA shuffled back into the 10th spot early, until he was finally able to move forward and work his way up to seventh by the time the caution flag waved on the 12th circuit.
On the lap 12 restart, JA moved to the top of the track as he looked to gain a few spots, but he was shuffled back to the ninth spot as Sam Hafertepe, Jr, and Donny Schatz got under him.
JA was able to fight back in the waning laps and secure the seventh spot as the checkered flag flew on the event.
"The car was pretty good tonight," said JA. "I'm just thankful that we made it back here in time to race, and that this thing is in one piece so my guys can rest tomorrow after the weekend that I put them through before driving out here from California."
ON TAP: Next up for JA and the Williams Motorsports team will be the 51st Annual Goodyear Knoxville Nationals. JA his set to qualify on Wednesday night.
MERCH: Stop by the trailer and pick up a 2011 Jonathan Allard T-shirt. There are still a variety of sizes and colors available.
STAY CONNECTED: Don't forget to visit www.allardmotorsports.com to stay up to date with JA. Also, follow him on twitter at www.twitter.com/allard0 to see what he is up to at the track.
PETERSEN MEDIA: Petersen Media specializes in motorsports media constructing news releases, both pre and post race, as well as constructing email lists to keep sponsors, and fans up to date. Petersen Media also utilizes today's Social Media networks to provide trackside updates to fans and sponsors, and can customize packages to fit your team's needs.
For more information contact PJ Petersen at pj@PetersenMediaInc.com, by phone at 916-342-3424, visit www.facebook.com/PetersenMedia or follow www.twitter.com/Petersen_Media.
---
Submitted By: Petersen Media
Back to News