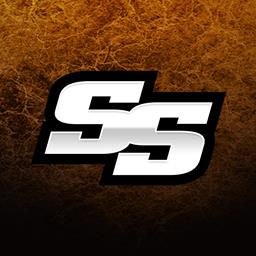 ---
Casey's General Stores Offers $5 Off Infield Party Passes!
(Bill W) July 19, 2011 – Casey's General Stores locations in Knoxville, Monroe, Pella and Oskaloosa are offering $5 off Infield Party Passes for the Musco Lighting Front Row Challenge presented by Casey's General Stores on Monday, August 7, and the Casey's General Stores USAC Ultimate Challenge presented by Searsboro Telephone Company on Tuesday, August 8.
Supplies are limited, so act quickly!
"It's a natural to have a great Iowa company on board with the Ultimate Challenge like Casey's," says Terry McCarl of McTwo Promotions. "Don Lamberti and Casey's may be the biggest supporter of sprint car racing in the Midwest. With Don's support, we have great places like the National Sprint Car Hall of Fame and Museum. As a sprint car fan, if I have a choice between Casey's and another store, you know which one I pick."
FRC
The 16th Annual Musco Lighting Front Row Challenge is one of the "must see" events on any race fans calendar, and will take place this year on Monday, August 8. The event will again be sanctioned by the All Stars, and you never know who will show up for the big money! Entertainment, as well as great racing is always a part of the "FRC", and this year the winner's share will again be $10,000! Of course, if a driver chooses to start at the tail of the feature and comes through the pack to win, they will pocket $50,000!
Sammy Swindell won last year's edition for the second straight year ahead of Paul McMahan, David Gravel, Brad Sweet and Brooke Tatnell. You know the field will include the best in the sprint car business again this year! "The great thing about the Front Row Challenge is you never know who is going to tow in down that side street by the fairgrounds," says McCarl. "As a fan, I think that is one of the most exciting things about this event. I had countless fans telling me the 'King of the Hill' race between Joey Saldana and Tyler Walker last year was worth the price of admission alone."
UC
The best drivers in the "traditional" non-wing sprint car world battle it out in a "One night stand for 15 grand!" on Tuesday, August 9. The 10th Annual Casey's Ultimate Challenge presented by Searsboro Telephone Company will again be sanctioned by USAC, ensuring that the best drivers in non-wing sprint car racing will be on hand. Last year's event was won by Bud Kaeding, who had taken the USAC Knoxville Non-wing Nationals two nights before. Bryan Clauson, Levi Jones, Damion Gardner and Dave Darland trailed Bud to the finish line. The action is always intense from the first green thrown to the last checkered flag at the Ultimate Challenge!
"I can't tell you how many people have told me that the Ultimate Challenge is their favorite race all season," says McCarl. "It seems that several heats and qualifiers come down to the line every year too. As a fan, that just gets me excited thinking about it."
Don't miss either event…order your tickets by calling 515 957-0020 today!
To keep updated and get more information on the FRC or UC, including historical data, ticket information and photos from last year's events, log on to www.OskyChallenges.com!
---
Article Credit: Bill Wright
Submitted By: Admin Account
Back to News