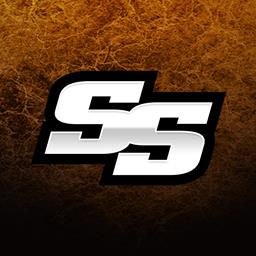 ---
KNOXVILLE & OSKALOOSA'S "ULTIMATE CHALLENGE" NEXT FOR SPRINTS; RAIN INTERRUPTS K-C RACEWAY SPRINT
USAC's AMSOIL National Sprint Car Series is headed for Iowa for Sunday and Tuesday night races at Knoxville Raceway (Aug. 8) and Oskaloosa (Aug. 10). The two signature events will be pivotal in the battle for the 2010 National Championship.
Sunday night's event is part of Knoxville's historic 50th "Nationals" week and will be the first USAC Sprint race at the historic half-mile dirt track in 22 years. Sammy Swindell won the last USAC Sprint race there in 1988.
Tuesday night's (Aug. 10) race is the Casey's General Stores "Ultimate Challenge" presented by Searsboro Telephone, offering $15,000 to win. Jesse Hockett, who lost his life in a non-racing accident earlier this year, won last year's Oskaloosa feature. Other former Oskaloosa champions are Dave Darland (2009), Jerry Coons Jr. (2006), Levi Jones (2005), Dickie Gaines (2004), Boston Reid (2003) and Travis Rilat (2002).
Rain interrupted Saturday night's AMSOIL USAC National Sprint race at K-C Raceway in Alma, Ohio after two heat races had been held. The rain began during the second heat, then returned after the second heat had been resumed and finished. Dave Darland was the fastest qualifier and Levi Jones and Henry Clarke won non-point heats prior to the cancellation of the night's program.
Jones takes a 101-point lead over Damion Gardner into the two Iowa races.
USAC AMSOIL NATIONAL SPRINT SERIES POINT STANDINGS
1-Levi Jones-1,524, 2-Damion Gardner-1,423, 3-Bryan Clauson-1,387, 4-Jerry Coons Jr.-1,314, 5-Chris Windom-1,294, 6-Tracy Hines-1,232, 7-Henry Clarke-1,162, 8-Dave Darland-994, 9-Shane Hmiel-867, 10-Jon Stanbrough-742.
USAC NATIONAL SPRINT DIRT POINT STANDINGS
1-Levi Jones-1,307, 2-Damion Gardner-1,176, 3-Bryan Clauson-1,128, 4-Chris Windom-1,105, 5-Jerry Coons Jr.-1,055, 6-Tracy Hines-1,009, 7-Dave Darland-994, 8-Henry Clarke-827, 9-Jon Stanbrough-742, 10-Robert Ballou-595.
---
Submitted By: USAC Sprints
Back to News