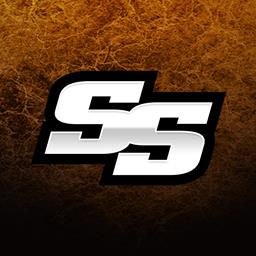 ---
Casey's General Stores Primary Sponsor of the UC!
(Bill W) June 24, 2009 – Casey's General Stores will be the primary sponsor of the Ultimate Challenge at the Southern Iowa Speedway in Oskaloosa, Iowa. The Casey's General Stores Ultimate Challenge presented by Don Long's Searsboro Telephone Company, is sanctioned by the United States Auto Club, and will take place on Tuesday, August 11, 2009.
"The USAC Ultimate Challenge for non-wing sprint cars at Southern Iowa Speedway is a great tie-in to the other USAC events we sponsor at the Iowa Speedway and Knoxville Raceway," says Angela Wood, Promotions Manager for Casey's General Stores.
Casey's General Stores was established in 1959, when Don Lamberti remodeled a store he leased from his father into a convenience store.
After purchasing the Square Deal Oil Company, Lamberti opened another store in Boone, Iowa and then a third in Waukee. Don continued to establish stores in towns with a population of 5,000 or less. There are now 1,474 corporate Casey's General Stores throughout the Midwest.
"It's a natural to have a great Iowa company on board with the Ultimate Challenge like Casey's," says Terry McCarl of McTwo Promotions. "Don Lamberti and Casey's may be the biggest supporter of sprint car racing in the Midwest. With the help of Don's support, we have great places like the National Sprint Car Hall of Fame and Museum. Don and Bob Myers, the current CEO, are great people too. As a sprint car fan, if I have a choice between Casey's and another store, you know which one I pick."
"Our other in-state sponsors like Don Long's Searsboro Telephone Company and Musco Lighting are extremely important to the Challenge events,"
continues McCarl. "Fans come from far and wide, and our sponsors act as ambassadors for the great state of Iowa. I'm very happy that Casey's has come on board, not only with our show at Osky, but also by sponsoring Knoxville's USAC event on August 9, as well as the one at the Iowa Speedway on July 31. Hopefully, we'll be partners for years to come."
Don't miss the Casey's General Stores Ultimate Challenge presented by Don Long's Searsboro Telephone Company or the Musco Lighting Front Row Challenge held on Monday, August 10…order your tickets by calling 515 957-0020 today!
To keep updated and get more information on the FRC or UC, including historical data, ticket information and photos from last year's events, log on to www.OskyChallenges.com!
---
Submitted By: Bill Wright
Back to News